Open Gardens Canberra's 100th member, Deb Hamilton, was presented with free membership in a joyful ceremony at our first open garden, Burrimul, on Sunday 27 September.
Deb Hamilton, a keen visitor of open gardens, said "I'm so pleased that open gardens will be continuing in the Canberra region and I'm looking forward to visiting as many gardens as I can".
Open Gardens Canberra is now offering free membership to their 200th member and that milestone is likely to be reached next weekend.
Open Gardens Canberra Inc is growing as fast as a garden in Spring!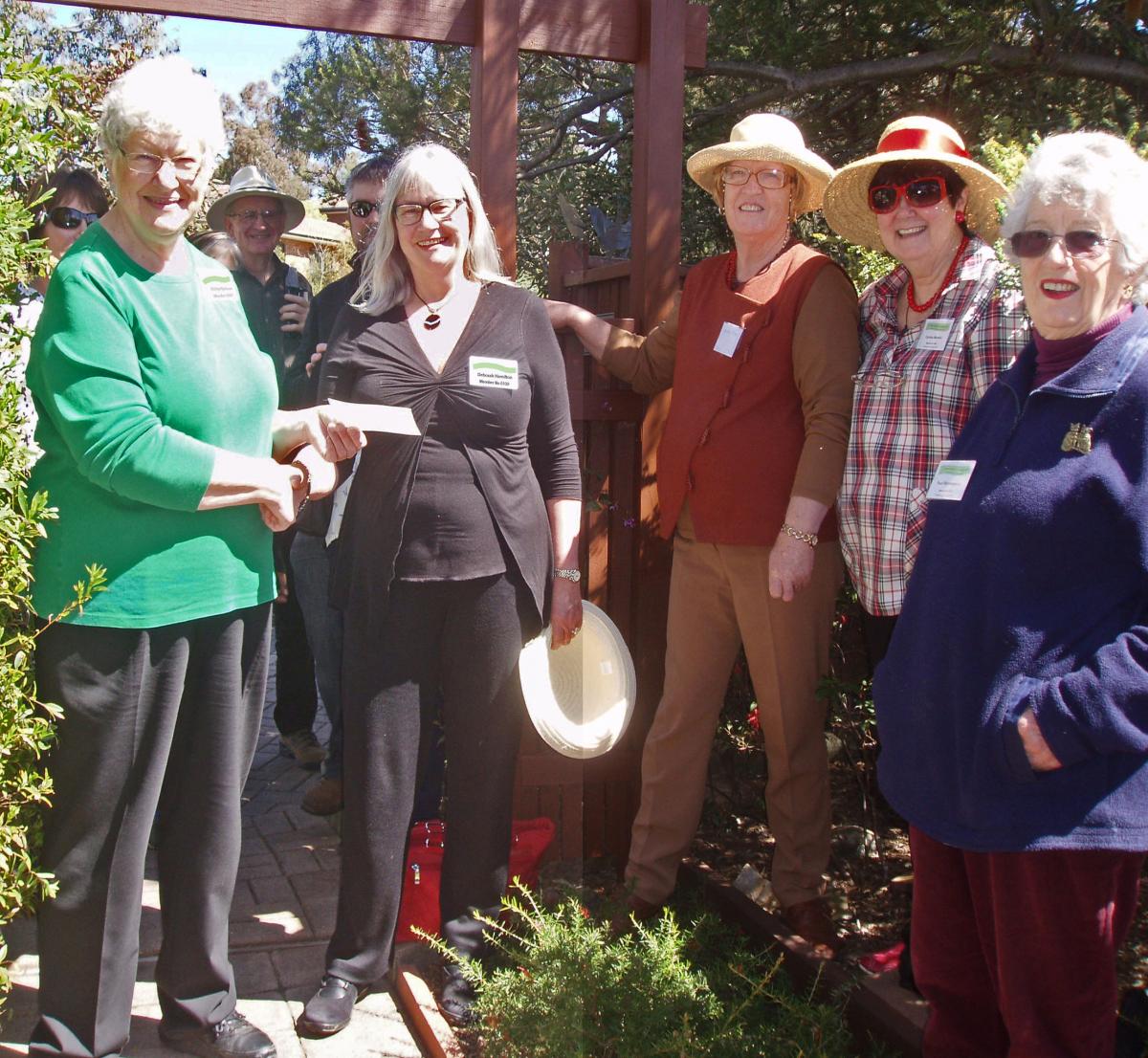 Left to right: Shirley, Deb, Sandra, Carolan (Burrimul Garden Owner), Pearl.