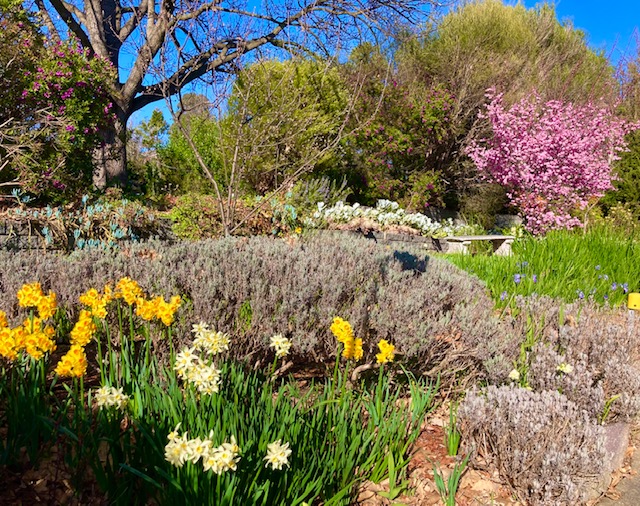 Welcome to Open Gardens Canberra
Each Spring and Autumn, Open Gardens Canberra opens a diverse range of interesting and beautiful open gardens in Canberra, Queanbeyan and surrounds.
The private open gardens may be visited by members as part of their Membership. Visitors are welcome for an entry fee. Bookings are necessary for visitors (non-member) only . These can be made through Eventbrite. Children under 18 accompanying members and visitors have free entry and do not need to book. Members also enjoy some members-only garden openings.
Open Gardens Canberra is thrilled with the enthusiasm of members and visitors for visiting open gardens. Many of you have thanked us for continuing to open at this unusual time. We also thank you for your continued patience and adaptability as we all – members, visitors, garden owners and volunteers – adjust to using bookings as part of our Covid-19 safety practices.
The autumn 2022 program was well attended with four spectacular gardens open to visitors. Planning for our spring 2022 program is now finalised with the first garden to be open in mid October.
Spread the word about Open Gardens Canberra by liking us on Facebook. You can read about our open gardens in City News. You can renew your membership or join Open Gardens Canberra on Join-It.