1 event,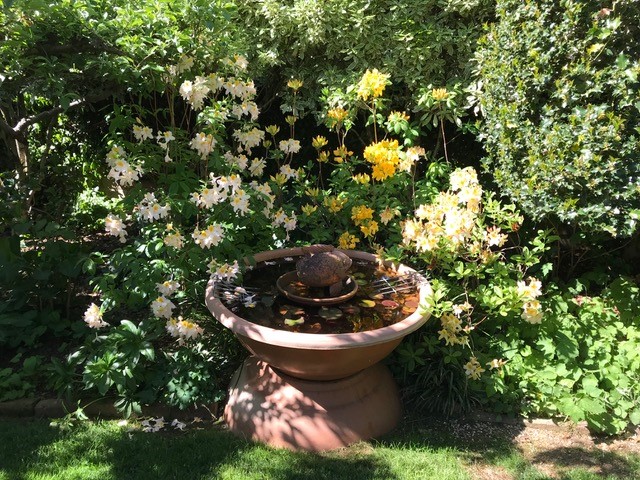 A pretty established cottage garden on an awkward sloping block. In spring, the dogwoods are a picture; in the autumn deciduous trees and vines add colour.
2 events,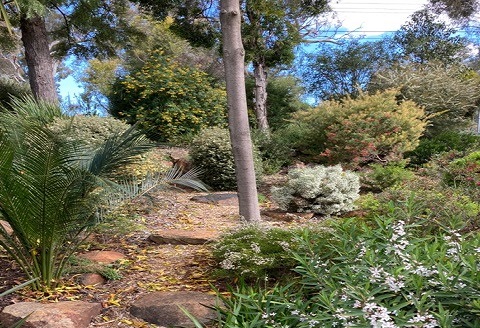 This is large garden on a steep north facing slope, with a treasury of over 500 species of flowering and non-flowering native trees, shrubs and groundcovers.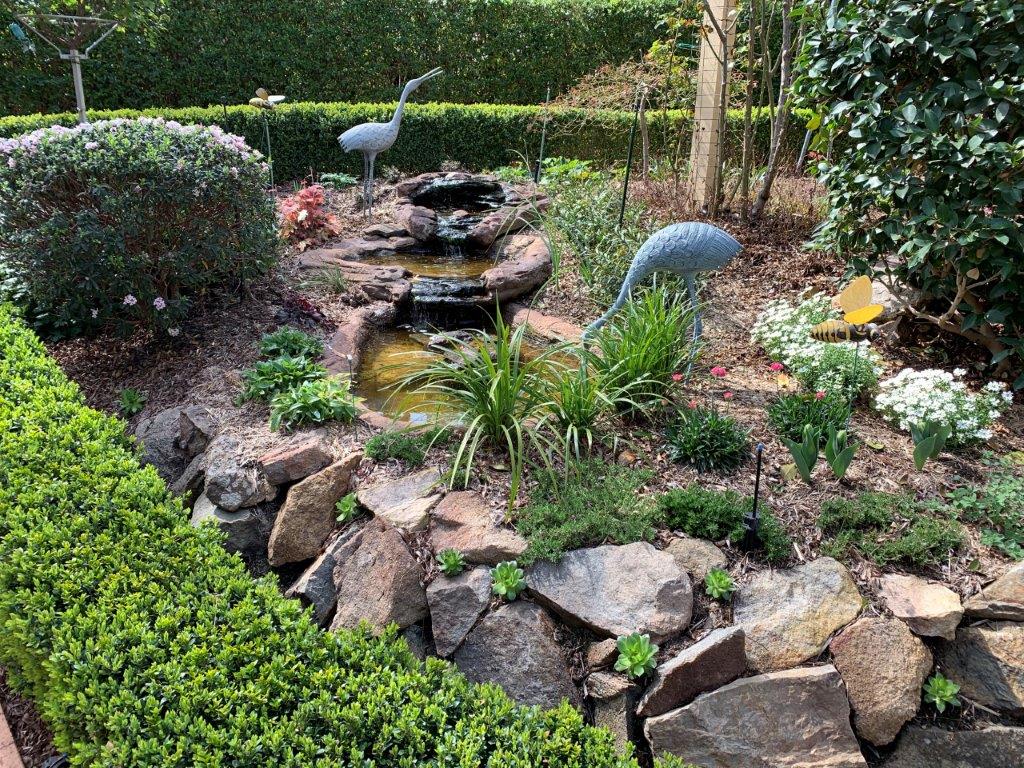 Sloping garden with extensive plantings. Includes many peonies, camellias, tree ferns, and features a beautiful climbing rose (Pierre de Ronsard) at the front, and a pond and extensive vegetable garden in the rear.
3 events,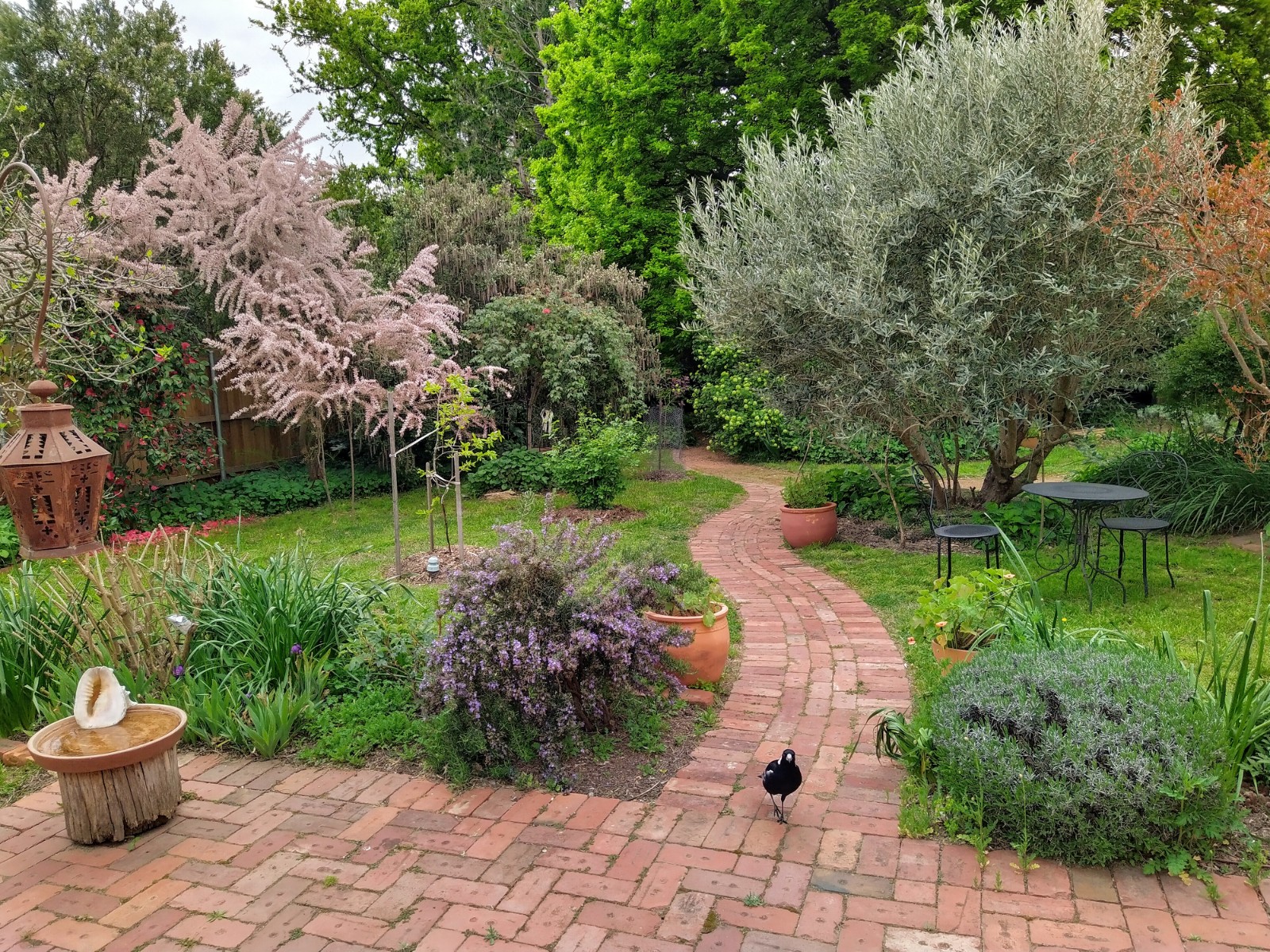 A garden inspired by countries the owner's family call home: Morocco, France and Australia. Located in a heritage precinct in Barton.
Triple Treat – Kingston Organic Community Garden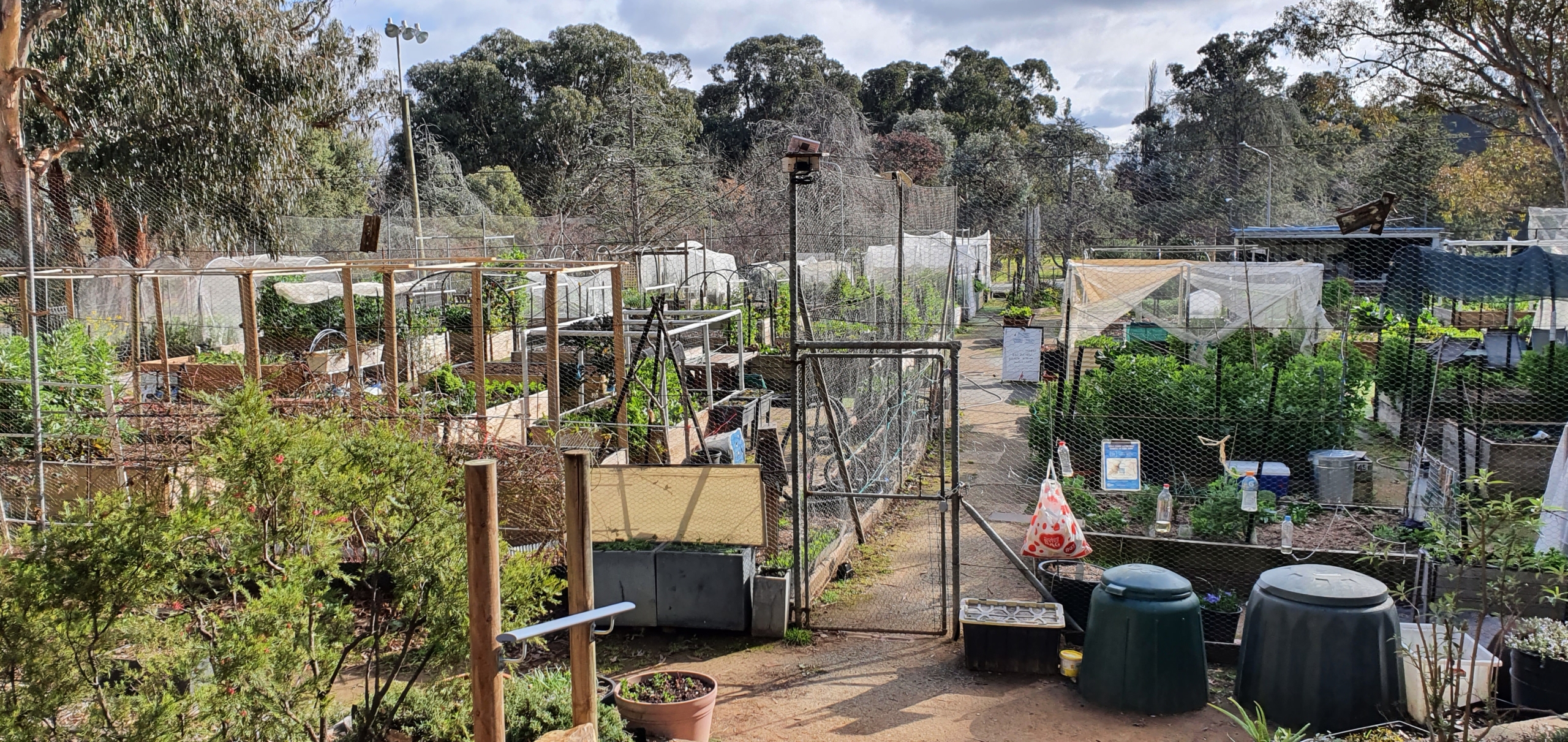 Disused tennis courts have been transformed into a viable community garden, with a shed, water supply, and garden beds.
Triple Treat – Janet's Garden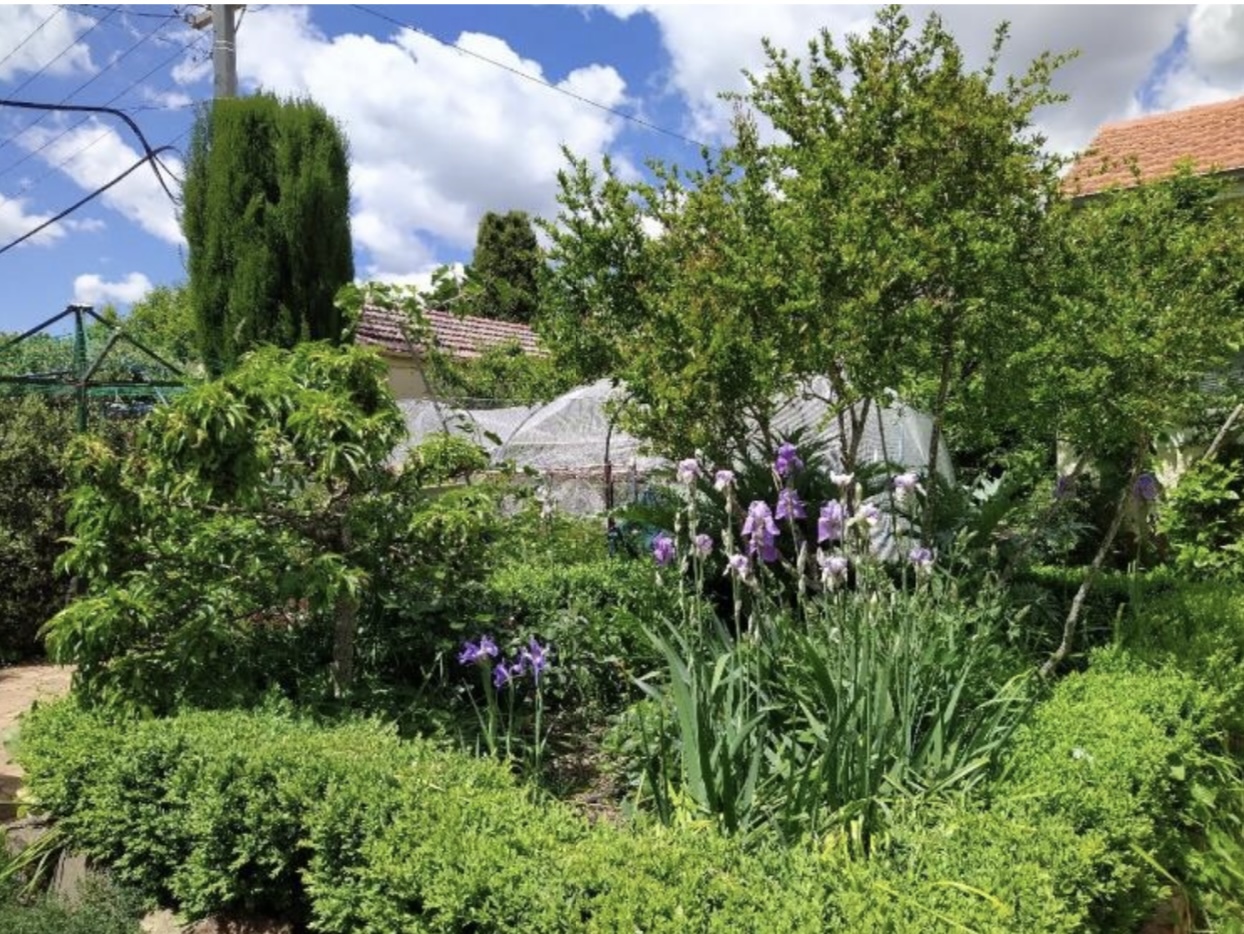 The garden includes many mature fruit trees, vegetable beds, traditional ornamentals and special floral interests including irises and peonies. 
2 events,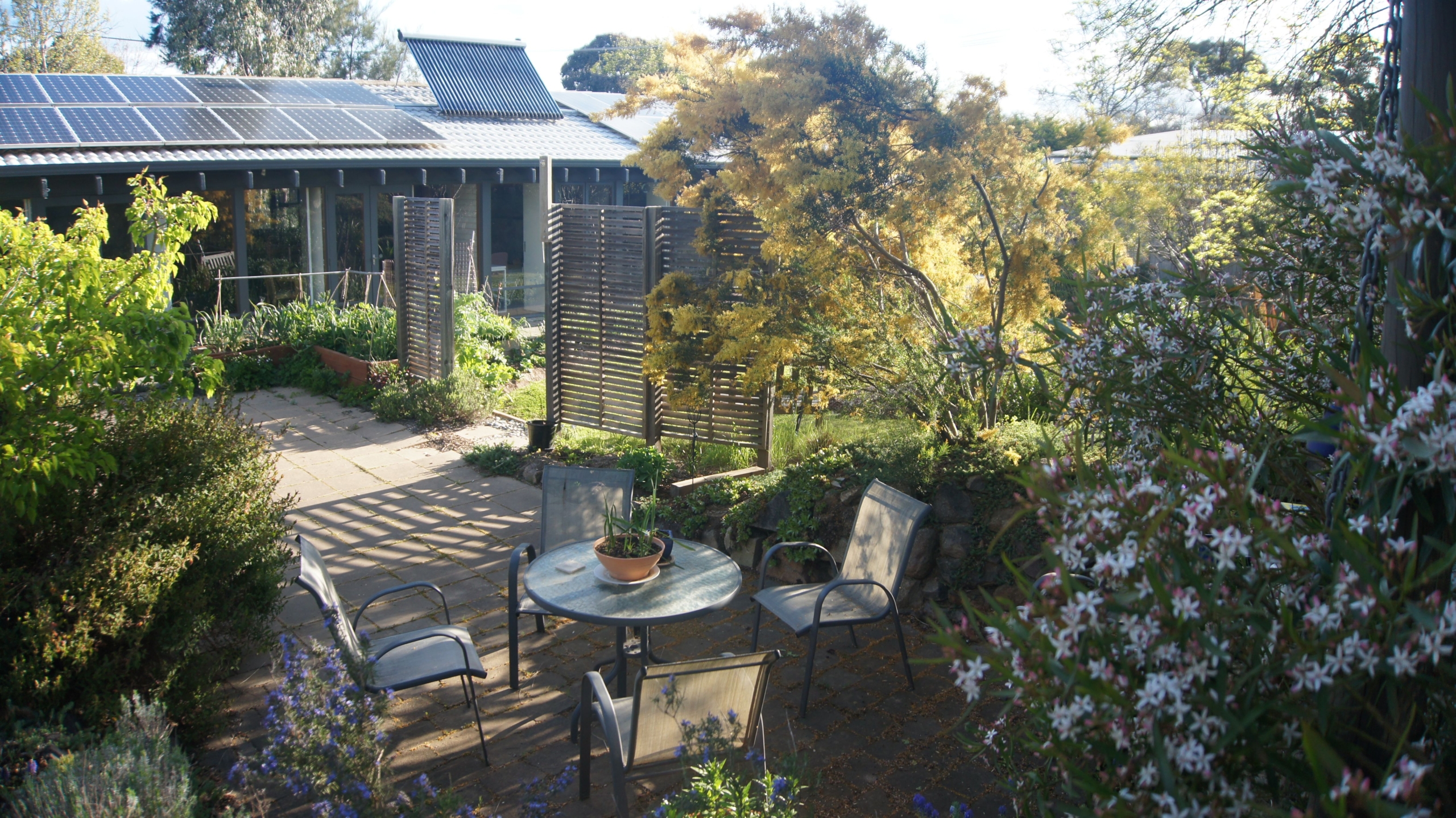 The garden's 40 year history is present in the old fruit trees, remnant pine trees, an old camellia, roses, and the curved pathways, steps, and rock structures. New courtyards, garden beds, steps and paths follow the original template.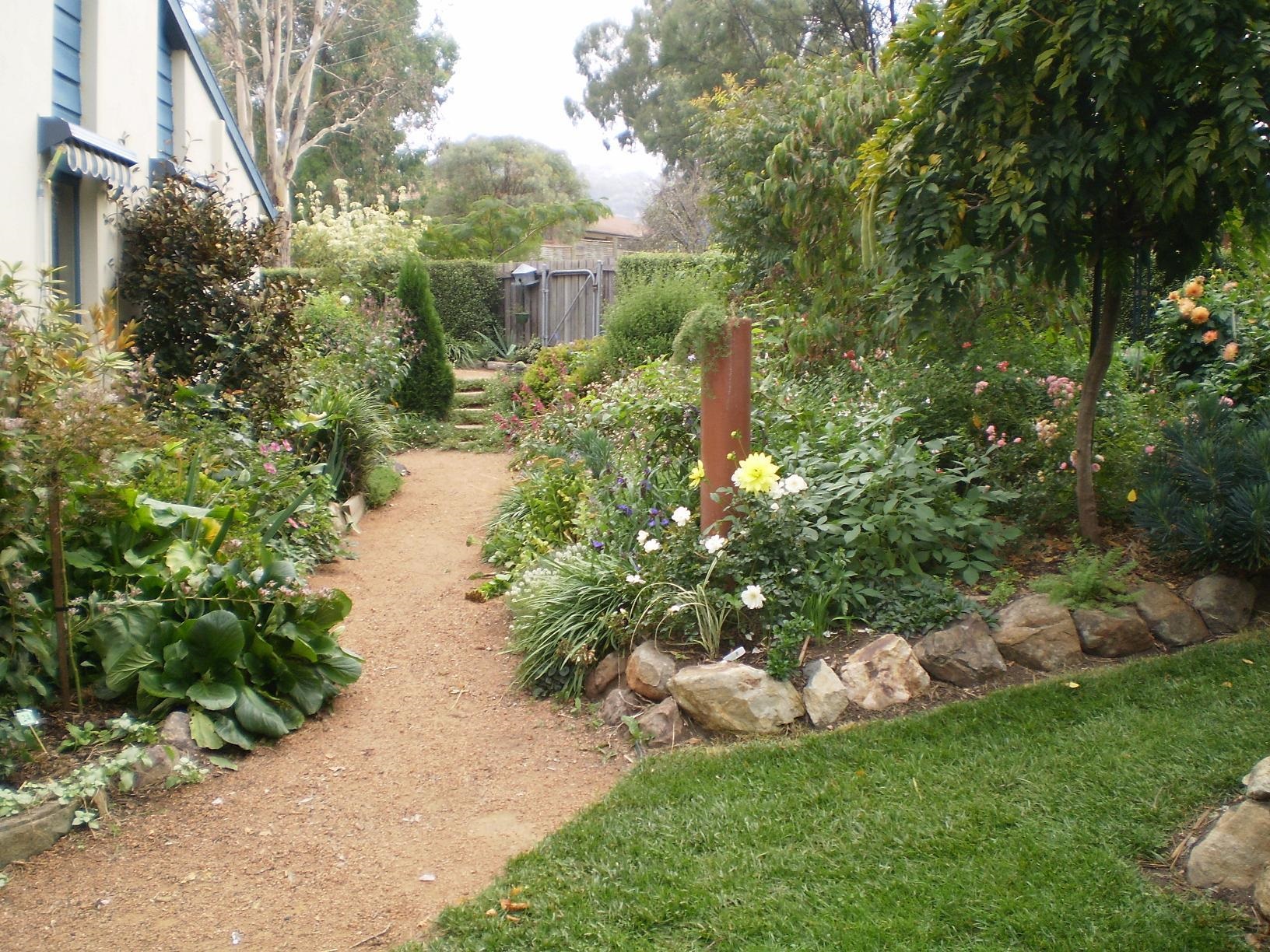 Rock walls allow for built up garden beds with improved soil and drainage. English box hedges divide areas including a parterre garden. Large mirrors on the boundary fences create illusions of depth.
For an explanation of the icons we use, click here
| | |
| --- | --- |
| Opening hours: | All gardens are open from 10am to 4pm Saturday and Sunday. |
| Member entry: | Garden entry is free for members, and members don't need to book. |
| Visitor booking and entry: | Garden entry is $10.00 for visitors 18 years and over. Special pricing may apply to some openings. Visitors can use the Eventbrite link in the garden description above to book and pay for their tickets. |
| Memberships: | Join Open Gardens Canberra for only $30 and all gardens are free for the membership year (to end June). |