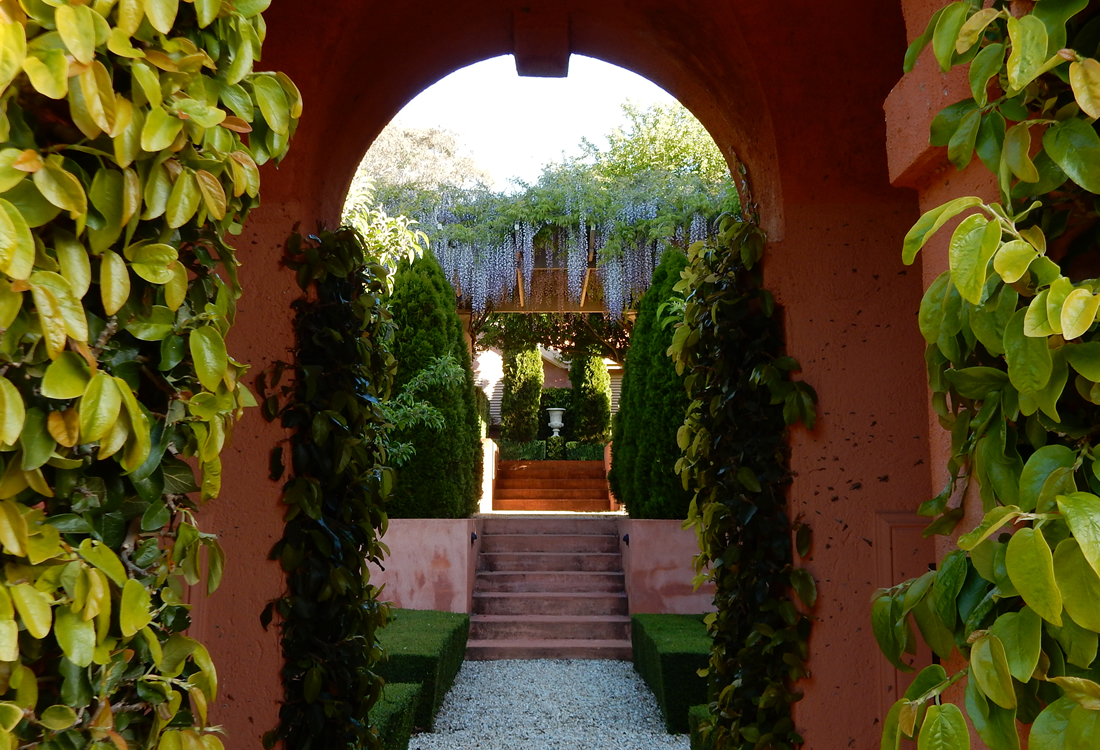 Tour Rouge
11 November, 2017 @ 10:00 am

-

12 November, 2017 @ 4:00 pm
A delightful one acre Mediterranean style garden designed around three main axis.  A series of garden rooms are delineated by plantings  including Leighton Greens, Pyrus Manchurian Pears and Westwoods, Italian pencil pines, Smaragds and Flowering Cherries. Hedging plants such as English Box, Lonicera Nitida and Pileata, Green Pillar Pittosporum and Princess of Wales have also been well-utilised in the design. Structural elements reflect the owners' interest in Italy and France and include two sand-stone terraces,  a columned arbour, an archway and sunken garden, a courtyard, a loggia with kitchen, open fire, wood fired pizza oven and finally a two storey round tower with belfry – the red tower reflected in the garden's name.
Visit the Tour Rouge website for more information about the garden.
Directions: heading east on the King's Hwy, 1km after the Captains Flat turnoff, turn left into Weetalibah Road, then first right into Meadows Lane.
Download a Map of the 11-12 November 2017 gardens
Supported charity: ACT Eden Monaro Cancer Support Group



Share This Story, Choose Your Platform!
For an explanation of the icons we use, click here
| | |
| --- | --- |
| Opening hours: | All gardens are open from 10am to 4pm Saturday and Sunday. |
| Member entry: | Garden entry is free for members, and members don't need to book. |
| Visitor entry: | Garden entry is $10.00 for visitors 18 years and over. Special pricing may apply to some openings. |
| Booking: | Visitors can use the Eventbrite link in the garden description above to book and pay for their tickets. |
| Memberships: | Join Open Gardens Canberra for only $30 and all gardens are free for the membership year (to end June). |